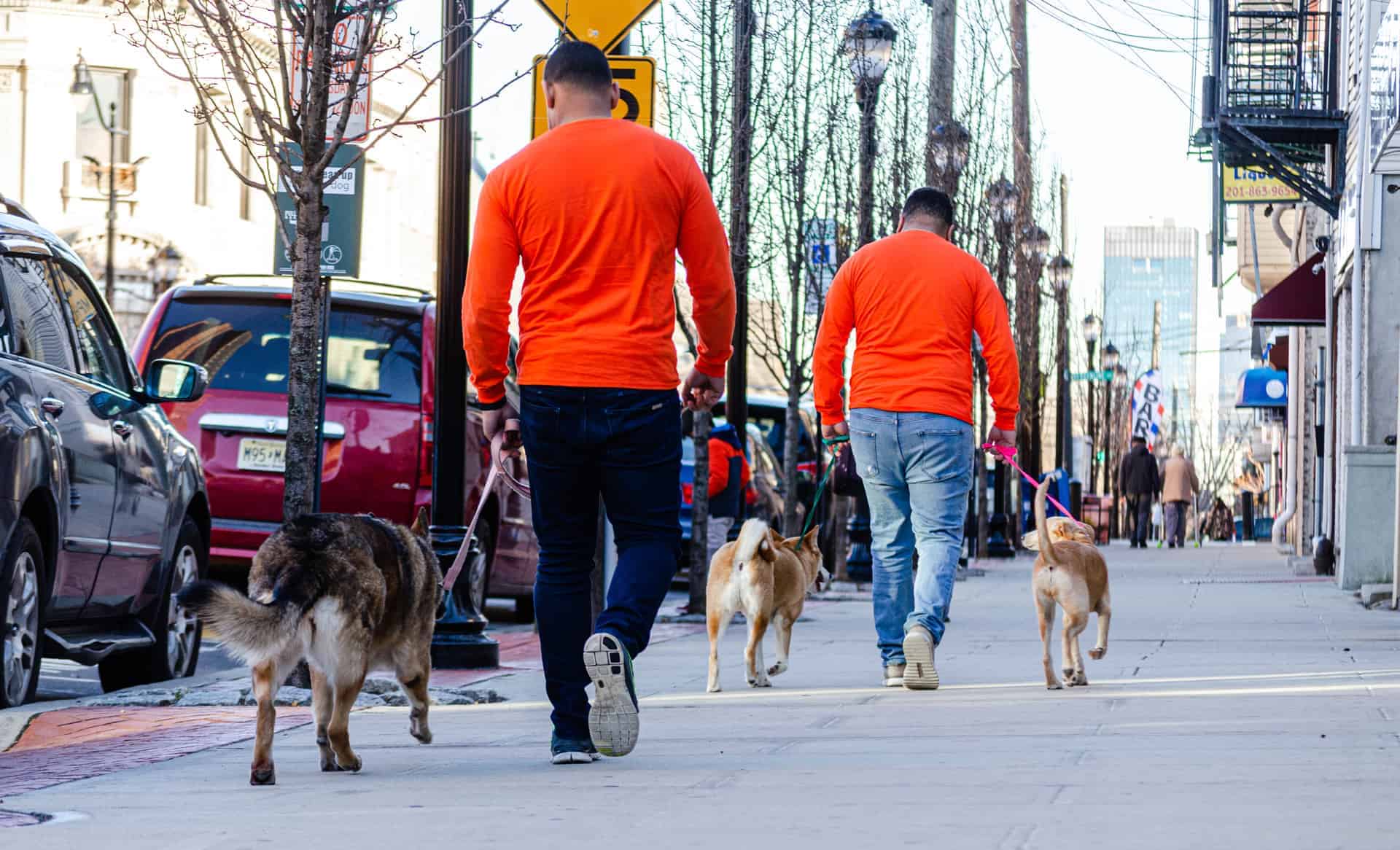 Dog Walking Services in Union City, Weehawken, & Hoboken
The #1 Professional Dog Walkers in Union City NJ
We pride ourselves on being the best dog walkers in our area, and we guarantee your dog will enjoy every walk in our care.
Schedule Meet & Greet
Puppy U Walks
Because Every Dog Deserves a Walk
Every dog loves a good walk! It helps them relax, play, and get their energy out. That's why walking your dog is an essential part of pet care – it's one of the best ways to make them feel happy and loved.
But if you don't have enough time or energy to take your dogs on a leisurely stroll, don't feel guilty! Our professional dog walkers have you covered with the most reliable dog walking services in the city.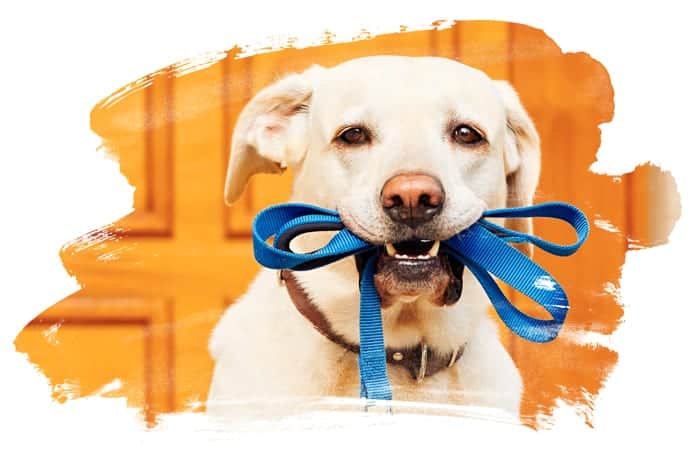 Conveniently Request a Walk
The Perks of Using Our Dog Walking App
Our dog walkers are experts at canine communication, behavior, and health to make sure we can provide your dogs with everything they need. Our dog walking mobile app makes everything convenient for you and your dogs with useful features, including:
Real-time check-in and check-out alerts
GPS location map tracking with a detailed report
Virtual communication with your dog walker
Scheduling dog walks in advance
Photo requests of your dog on a walk
Excellent customer service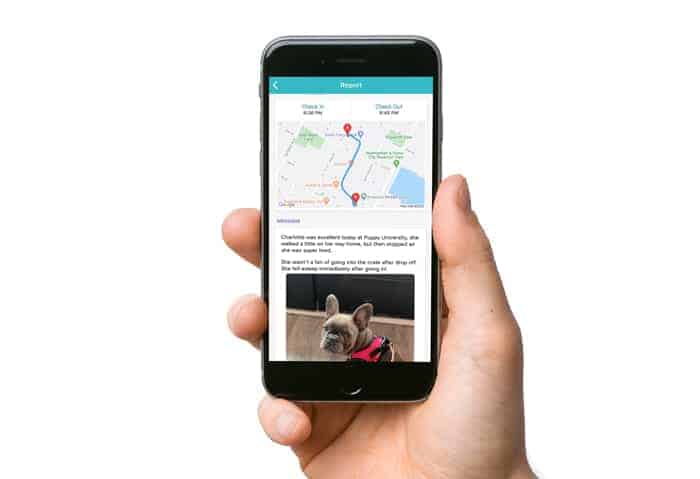 Full-service Dog Walking
Let our team of local dog walkers do the walking
There are lots of benefits to giving your dog daily walks. It helps regulate their relieving patterns to reduce the chances of bladder problems. It's also great for reducing stress because it improves their mood with exercise. As a bonus, they might even get to socialize with other dogs and people at the same time!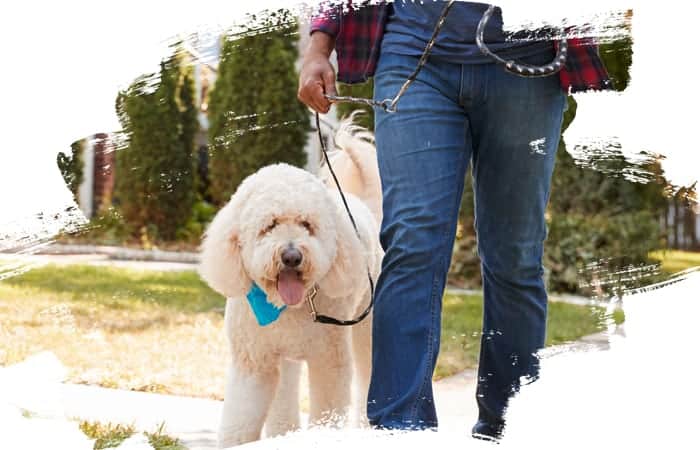 Dog Walk Pricing
Relief Walk - $15
This walk is perfect for your couch loving pooch, to do their business and get back to snoozing.
Explorer Walk - $25
This 30-minute walk offers the perfect balance of exercise and exploration for your dog.
Adventurer Walk - $30
This hour-long adventure is ideal for the super excited pups to burn off the extra energy while sniffing through the city.
Testimonials
We're biased, so we let our customers do the talking!
Frequently Asked Questions
A dog walker's main responsibility is to take your dog on a walk so they can relief themselves and get some exercise. They will usually pick your dog up from your home, take him/her out for a walk, and then return your pup back home safe and sound. In addition, they will replenish your dog's drinking water and change and potty pads (if any). To conclude your visit they will send photos and/or text messages to show you all the fun your fur baby had on their walk!
The costs to hire a dog walker varies on your location and the length of the walk. The average prices you can expect to pay is between $15 - $30. If you would like to get a quote for dog walking services in Hudson County, please feel free to reach out to us!
The first step is to schedule a Meet & Greet, which is a small introduction and gives your pup and yourself the opportunity to meet your dog walker before your first walk. If all goes well with the Meet & Greet, you are more then welcome to request further dog walking reservations.
It's always recommended to have your dog current on the core vaccinations to reduce the chances of contracting an illness. These vaccines are Rabies, DAPP (Distemper, Adenovirus, Parainfluenza, and Parvovirus), and Bordetella vaccinations. For dog walking, you are only required to have the Rabies vaccination.